We're very excited to reveal the new version of Hively we have titled the 'WOW' Release. This release was almost completely based on customer feedback (thank you so much!). Read on to learn about all the improvements and new features now available in Hively.
First, the 'WOW'
What's a WOW? You know those times you go the extra mile for a customer? Well now they can let you know. Hively has always let your customers indicate if they are Happy, Satisfied or Unhappy. However, now they can also let you know when you have WOW'd them! If you go above and beyond for a customer they can give you a WOW and provide specific reasons for how you WOW'd them.
As with all Hively customer feedback, if you receive a WOW you will be instantly notified and have the Hively WOW badge prominently displayed on your leaderboard profile for your team to see. You will also receive +1 point for a WOW, increasing your personal and team customer satisfaction score! So get out there and start WOWing your customers!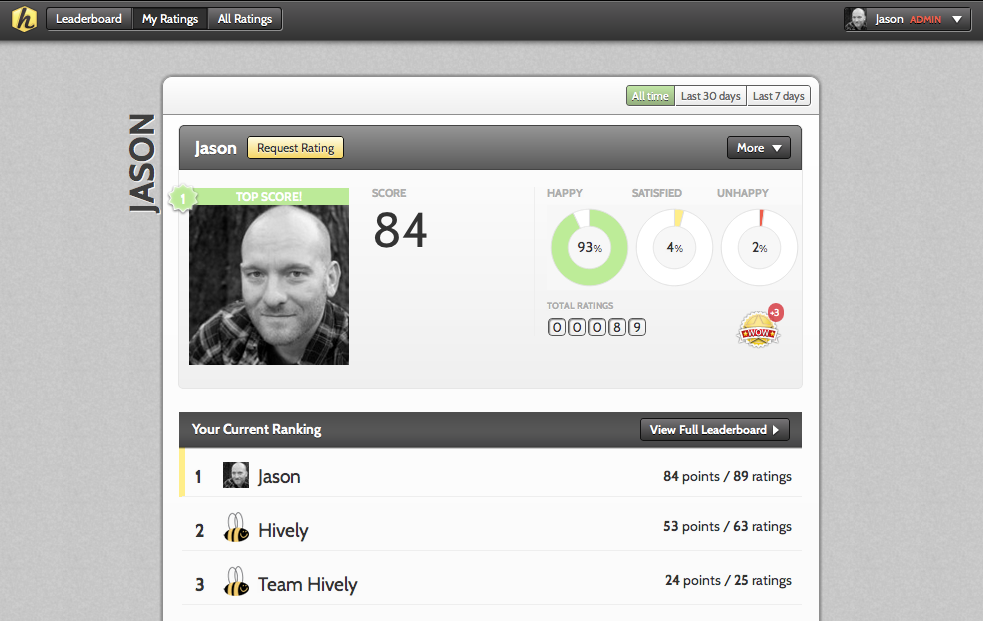 Call-to-Action Buttons
Now, in addition to thanking a customer for leaving you feedback, you can create custom call-to-action buttons. For each button you can choose a label and provide a link (URL) the button will direct to. For example, you could create a button leading customers to a landing page, YouTube video, survey or to send you an email. You can create a different set of call-to-action buttons based on the type of rating the customer leaves you (Happy, Satisfied, Unhappy).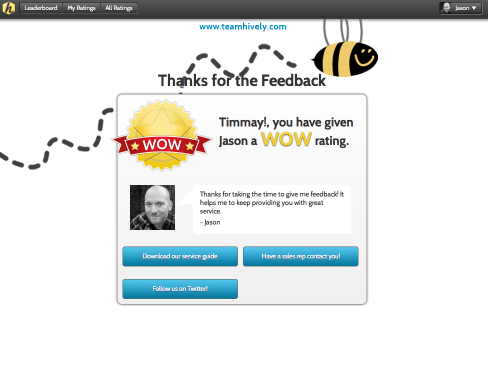 Custom Messages and Redesigned Customer Rating Page. Hively now enables you to customize the message a customer sees once they provide you with a rating. Each message can be customized based on the rating the customer provides.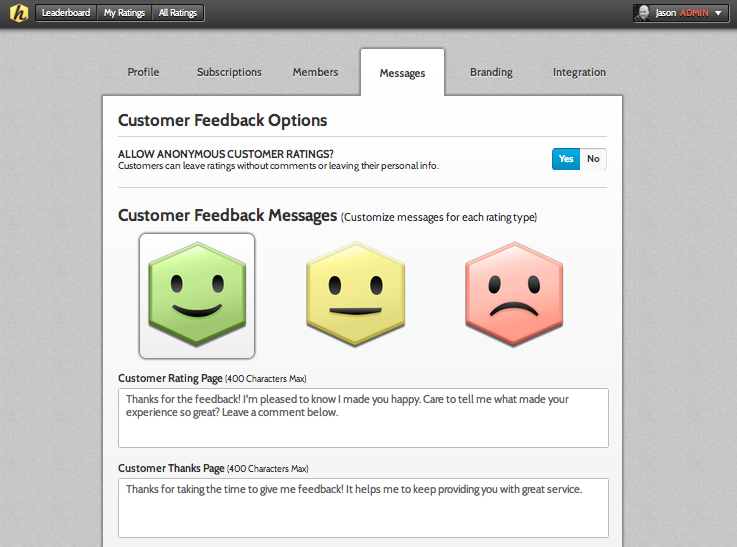 We've also improved the speed and workflow of the customer rating page to better encourage customers to leave comments, and you now have the option of deciding if customers can you leave you anonymous feedback. This page is also fully optimized for smart phones!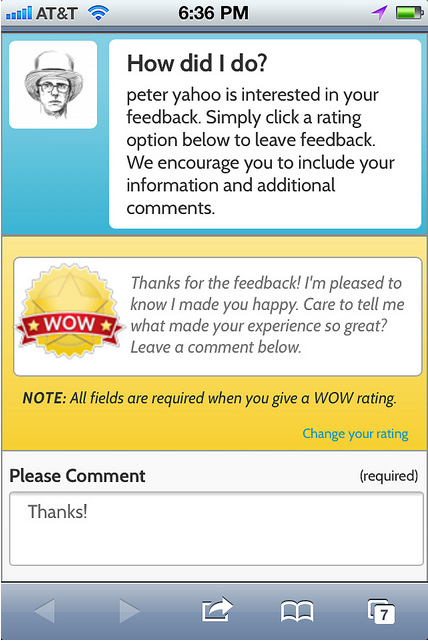 Improved Application Integrations with Salesforce.com, Zendesk and Desk
You can now get custom URLs and rating snippets to integrate more seamlessly with your Salesforce.com, Zendeks and Desk.com accounts. This way, your custom email templates in these accounts can identify individual team members in Hively that ratings get sent to. There are more applications we will be adding soon. If there's a specific application you'd like us to add just let us know!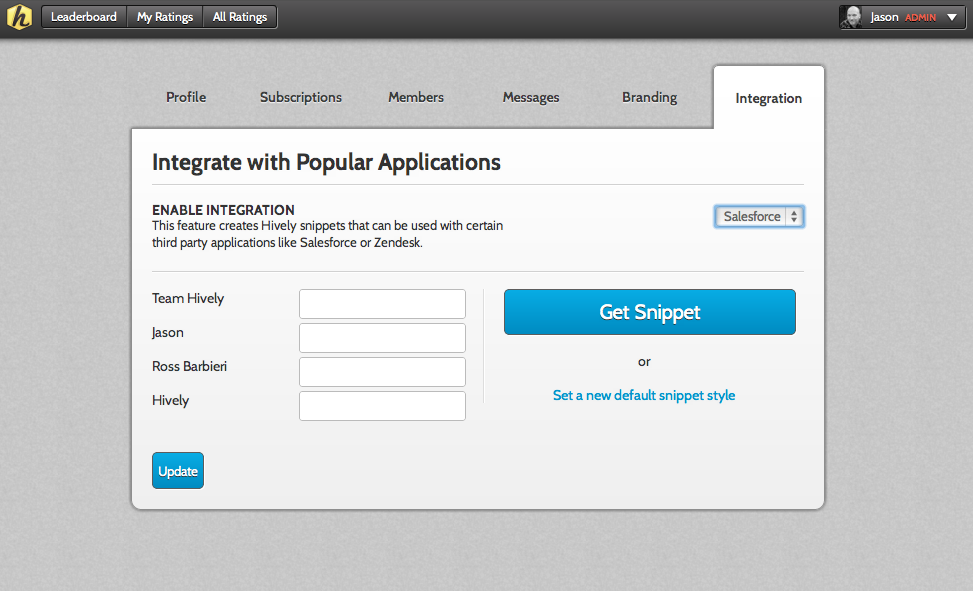 Thanks to all the customers that provided us with feedback to help make this release. There are many other updates inside of Hively as well but we'll let you have some fun discovering them instead of listing them all out here. Let us know what you think of the new improvements to Hively. As always, if you would like to send us feedback or give us your feature ideas we're always ready to listen.    
How is your staffing company measuring customer feedback? Learn more about Hively.